Condition: New vehicle
Manufacturer: Argo
Model: Aurora 800
Version: - Huntmaster
Year: 2023
Stock #: INS00042
Type: Sides-by-sides
VIN: 2DG8GBB02PNA49188
Exterior colour: Camo
Engine: Kawasaki KX800 V-Twin
Engine Capacity: 800.0 CC
Cylinders: 2
Transmission: CVT
Drivetrain: Chain
Cooling system: Liquid cooling
Fuel: Gasoline
Seats: 6
Weight: 1625.00 lbs
Length: 10.50 ft
Notes:
This is where every epic hunt begins. Yes, it's the woods-wandering, range-crossing, swamp-surfing, amphibious Aurora HuntMaster 8x8. This one was built to go on the prowl. For starters, you simply can't go wrong with the KX 800 V-Twin engine that powers this big-game stalking machine.

You'll have no problem getting out to that spot known only by your prey's immediate family members. It's got room in this beast for your whole hunting party, as well as for any new acquisitions that need hauling back. There's a reliable Admiral transmission, 25" low-pressure tires, TrueTimber® Prairie camo and all the makings of a happy end to your hunt.
Warranty:
1 Year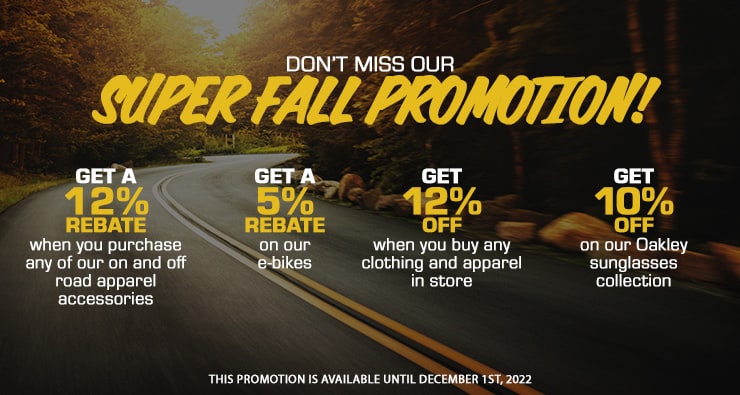 Don't miss our super Fall promotion with interesting discounts on clothing, accessories, sunglasses, e-bikes and more.