Condition: New vehicle
Manufacturer: Honda
Model: 2023 Pioneer 700 4
Year: 2023
Stock #: INS00135
Type: Sides-by-sides
Odometer: 1
VIN: 1HFVE02J9P4800057
Exterior colour: Black
Engine: singel cyl, Fuel injected
Engine Capacity: 675.0 CC
Cylinders: 1
Transmission: Automatic
Drivetrain: 4x4
Cooling system: Liquid cooling
Fuel: Electric
Seats: 4
Weight: 1442.00 lbs
Notes:
AT/MT Mode And Paddle Shifters
With the Honda Pioneer 700, you can let the automatic transmission shift for you, or you can take charge and choose which gear you want for yourself via the steering column mounted paddle shifters—you can even shift from auto to manual (AT to MT) on the fly!

Quickflip® Seating
Versatility is the defining feature of the Pioneer 700 and nothing illustrates that better than our industry-exclusive QuickFlip® seating system. Switch between 2-person mode with full cargo and tilt bed functionality, to 3-person mode, to 4. Seats lay flat in the bed, and pop up in an instant whenever you need them.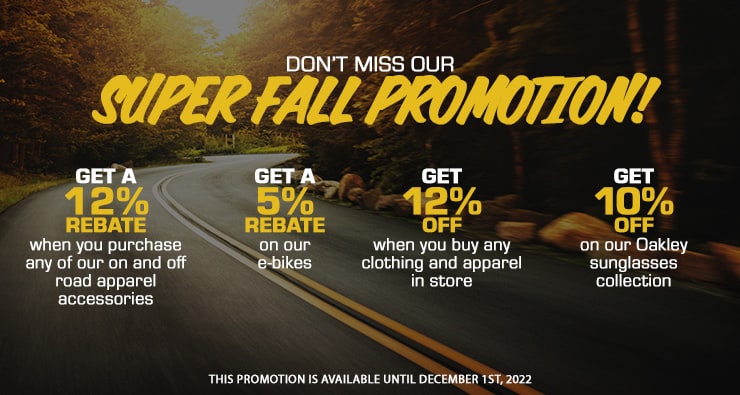 Don't miss our super Fall promotion with interesting discounts on clothing, accessories, sunglasses, e-bikes and more.