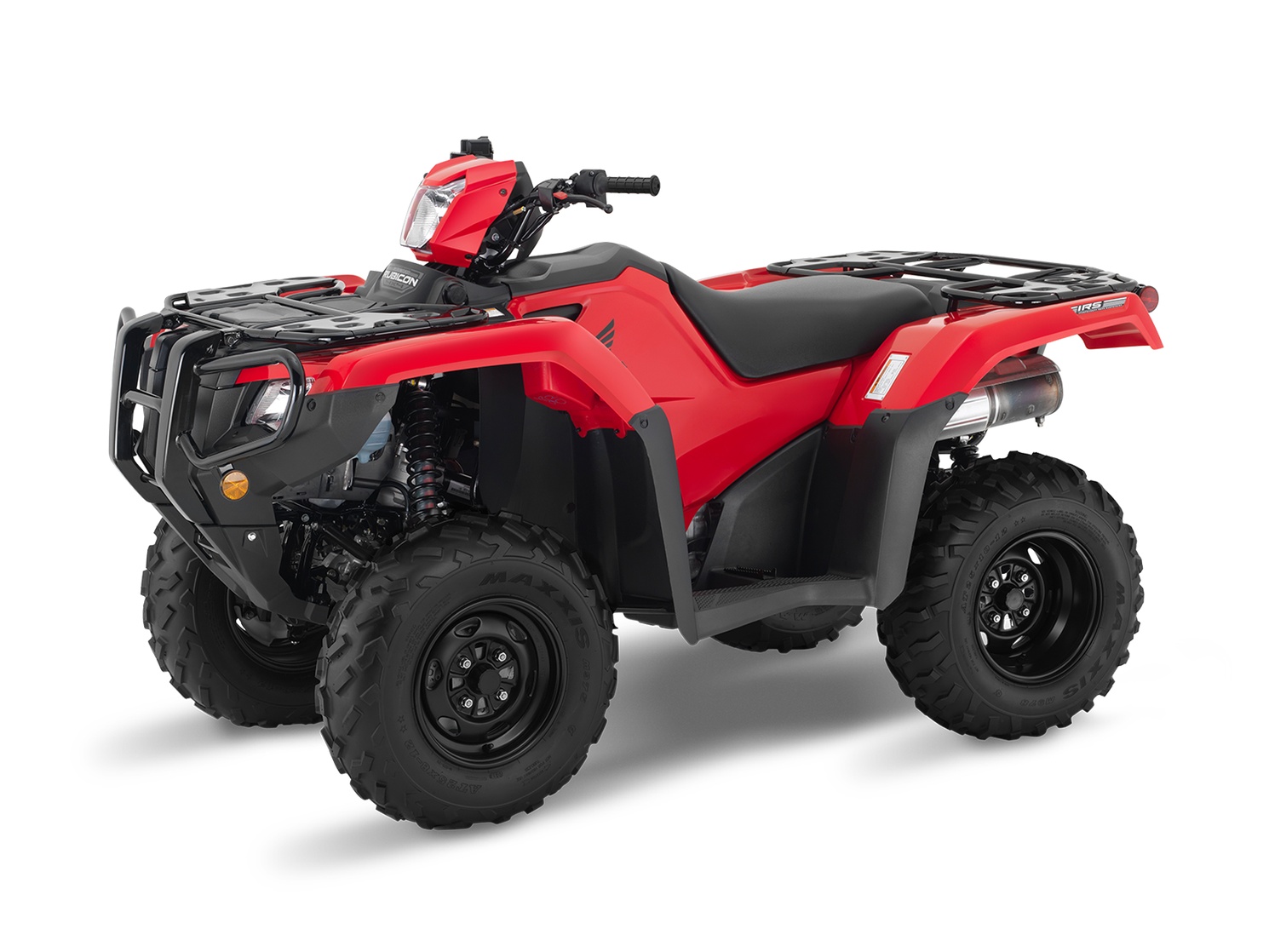 Sold
Condition: New vehicle
Manufacturer: Honda
Model: RUBICON
Version: DCT IRs
Year: 2023
Stock #: INS00063
Type: ATV (Quad)
VIN: 1HFTE4645P4800287
Exterior colour: Red
Engine: Honda
Engine Capacity: 518.0 CC
Cylinders: 1
HP: 36.0
Transmission: Automatic
Drivetrain: 4x4
Cooling system: Liquid cooling
Fuel: Gasoline
Seats: 1
Weight: 725.00 lbs
Engine Type: Liquid-cooled Longitudinally Mounted Single-cylinder
Displacement: 518 Cc
Bore & Stroke: 96.0 Mm X 71.5 Mm
Compression Ratio: 9.5:1
Valve Train: Ohv, 2 Valves
Fuel Delivery: Pgm-fi Electronic Fuel Injection
Transmission: Five-speed With Automatic Clutch, Reverse And Ultra-low First Gear
Power Steering: Standard, Electric Power Steering
Final Drive: 2wd/4wd; Direct Front And Rear Driveshafts With Switchable 2wd/4wd And Torque-sensing/locking Front Differential
Front Suspension: Independent Double A-arm With Adjustable Hydraulic Shocks; 185 Mm (7.3 In.) Travel
Rear Suspension: Independent Dual Arm (lower A-arm, Upper I-arm) With Adjustable Hydraulic Shocks; 215 Mm (8.5 In.) Travel
Tires: Front: 25 X 8-12 Rear: 25 X 10-12
Brakes: Front: Dual 190 Mm Discs Rear: 170 Mm Disc
Length: 2,185 Mm (86.0 In.)
Width: 1,205 Mm (47.4 In.)
Ground Clearance: 250 Mm (9.8 In.)
Wheelbase: 1,294 Mm (50.9 In.)
Curb Weight: 316 Kg (697 Lb.) Including Required Fluids And Full Tank Of Gas - Ready To Ride
Fuel Capacity: 14.7 Litres, Including 4.9-litre Reserve
Cargo Capacity: Front Rack: 45 Kg (99 Lb.)rear Rack: 85 Kg (187 Lb.)
Towing Capacity: 600 Kg (1,322 Lb.)
Colour: Patriot Red, Mat Forged Bronze Metallic (paint)
Warranty: 12 Months, Unlimited Mileage, Freely Transferable Warranty; Extended Coverage Available With Honda Plus
Notes:
Powerful liquid-cooled 518 cc engine is longitudinally mounted, allowing direct driveshaft alignment to both the front and rear wheels for maximum drivetrain efficiency. Liquid cooling provides consistent engine operating temperature in extreme conditions for maximum power output and long engine life. Overhead-valve design provides compact engine dimensions for improved ground clearance while maintaining a broad, easy-to-use powerband. Rubber-cushion engine mount.
2WD/4WD system offers three drive modes: 2WD; 4WD with torque-sensing front differential; and 4WD with locked front differential to optimize traction. The system also features a Speed Override mode that can be engaged when the front differential is locked to allow increased wheel speed under severe conditions, such as deep mud.
Warranty:
12 Months, Extended warranty avalible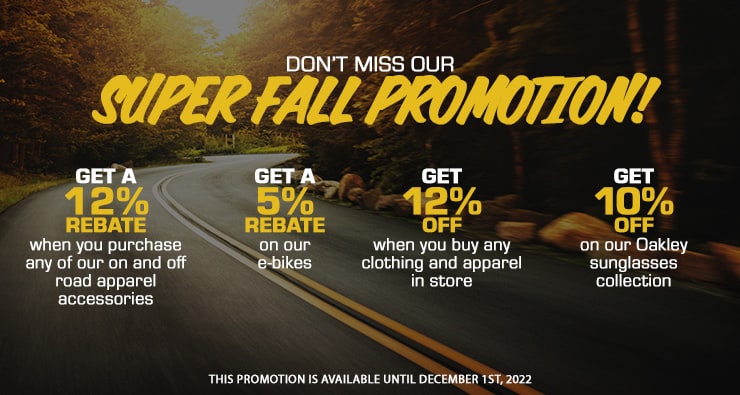 Don't miss our super Fall promotion with interesting discounts on clothing, accessories, sunglasses, e-bikes and more.