Condition: New vehicle
Manufacturer: Segway
Model: Torrot Kids 1
Version: - 10"
Year: 2023
Stock #: INS00111
Type: Electric Bikes
Exterior colour: Blue
Engine: elctric
Transmission: Automatic
Drivetrain: Chain
Fuel: Electric
Seats: 1
Notes:
From the tracks to the trails. Torrot electric dirt bikes are effortless to ride and built to last. With an easy to load rechargeable battery, making the journey through the trails and around the homestead ecologically silent. Engineered with high quality parts making trail riding a safe and adventurous one.
Torrot takes good care of its next generation by keeping your children safe, thanks to the 'Parental Control' system. A wireless control that allows parents to limit, configure and even disconnect their child's motorcycle remotely from their mobile, through an Android or iOS application. This feature provides you with complete control. You get the comfort and confidence in knowing that if you need to, you can plan your childs trail ride. Total power, output, top speed, throttle response and braking are all at your fingertips. While your little trail blazer enjoys up to 25 mph of speed, you can enjoy peace of mind.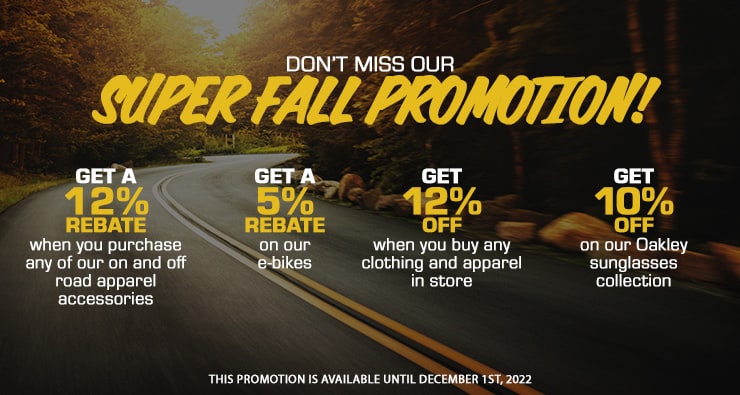 Don't miss our super Fall promotion with interesting discounts on clothing, accessories, sunglasses, e-bikes and more.