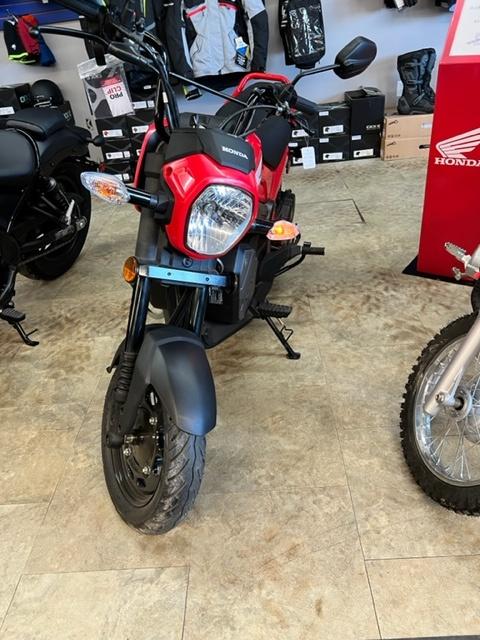 Condition: New vehicle
Manufacturer: Honda
Model: Navi 110
Year: 2022
Stock #: X00033
Type: Street
VIN: 3H1JK0724ND000847
Exterior colour: Red
Engine: 110
Engine Capacity: 110.0 CC
Cylinders: 1
Transmission: Manual
Drivetrain: 2WD
Cooling system: Air cooling
Fuel: Gasoline
Seats: 2
Notes:
EASY TO OWN, EASY TO RIDE
What makes the new Honda Navi so much fun? How about this: First, it's easy to ride, thanks to its one-speed, no-shift automatic CVT transmission. That helps make it easy to learn on too, even if you've never ridden a motorcycle before. Because it's small, it's easy to park. Some spectacular fuel efficiency makes it easy on your wallet when it comes time to fill the tank. A reliable Honda engine makes maintenance easy too—because it hardly needs any. And best of all, with its super-low price, the new Honda Navi is easy to own. So check out the mini machine that maximizes your fun—the new Honda Navi. Don't just ride—Navi-gate your world
Warranty:
A 12-month factory warranty is automatically part of your package. Extended warranty is available!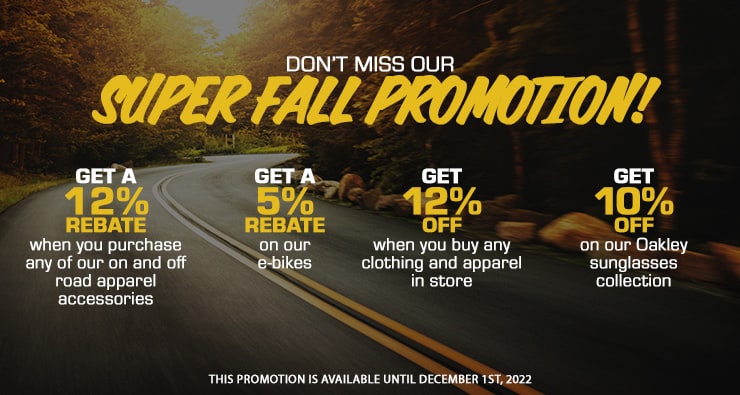 Don't miss our super Fall promotion with interesting discounts on clothing, accessories, sunglasses, e-bikes and more.