Condition: New vehicle
Manufacturer: Honda
Model: Versatach Power Head 35 cc
Version: - UMC435
Year: 2023
Stock #: INS00150
Type: Portables
Exterior colour: Red
Engine Capacity: 35.0 CC
Notes:
Each Honda handheld is built using cutting-edge technology and innovation you just won't find anywhere else. Carefully designed with ergonomic elements allowing for comfortable and efficient operation during prolonged use. Built to be durable and reliable, every Honda handheld delivers legendary quality and great performance.
The Honda VersAttachTM Powerhead makes life easier by connecting to a variety of different lawn and garden landscaping tools.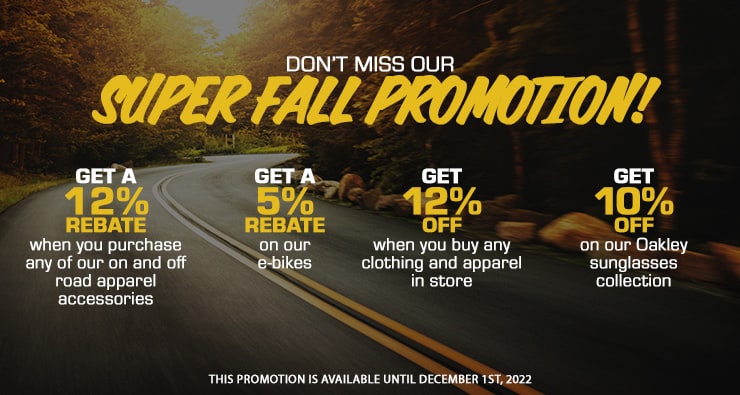 Don't miss our super Fall promotion with interesting discounts on clothing, accessories, sunglasses, e-bikes and more.