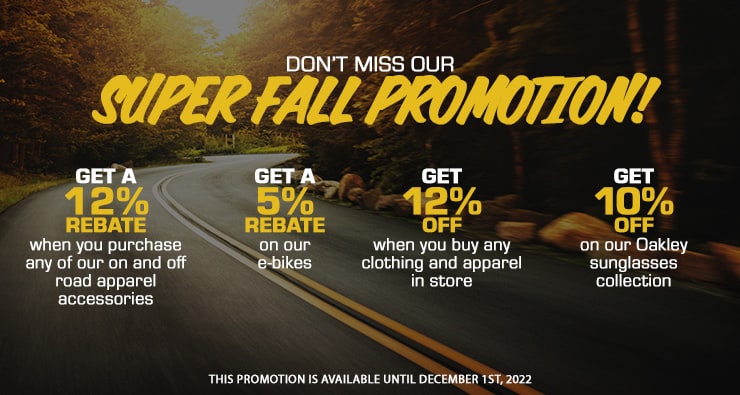 Don't miss our super Fall promotion!
Get a 12% rebate when you purchase any of our on and off road apparel accessories
A 5% rebate on our e-bikes
12% off when you buy any clothing and apparel in store
10% off on our Oakley sunglasses collection
This promotion is available until December 1st, 2022. Certain conditions apply.